Our Work: Artificial Pancreas
SDRI IS ON THE CUTTING EDGE of research into new technologies designed to improve the lives of people living with diabetes. We have participated in key pivotal trials of commercial automated insulin delivery devices, and served as a clinical site in the trials of Tandem Diabetes' Control-IQ and Basal-IQ technology, as well as for the hybrid closed loop system Omnipod 5. We have also performed studies with key partners around the country, including Harvard University, Mayo Clinic and the University of California Santa Barbara.
In 2020 SDRI had 3,164 subjects participate in clinical research for a hybrid closed loop system, or Artificial Pancreas. While huge milestones have been made at SDRI in Artificial Pancreas technology, there is still substantial work to be done.
Currently, SDRI is doing groundbreaking research, funded by the National Institutes of Health, studying automated insulin delivery in pregnant women with type 1 diabetes.
Our goal is to address the needs of children, adolescents, adults, and seniors with diabetes to improve clinical outcomes.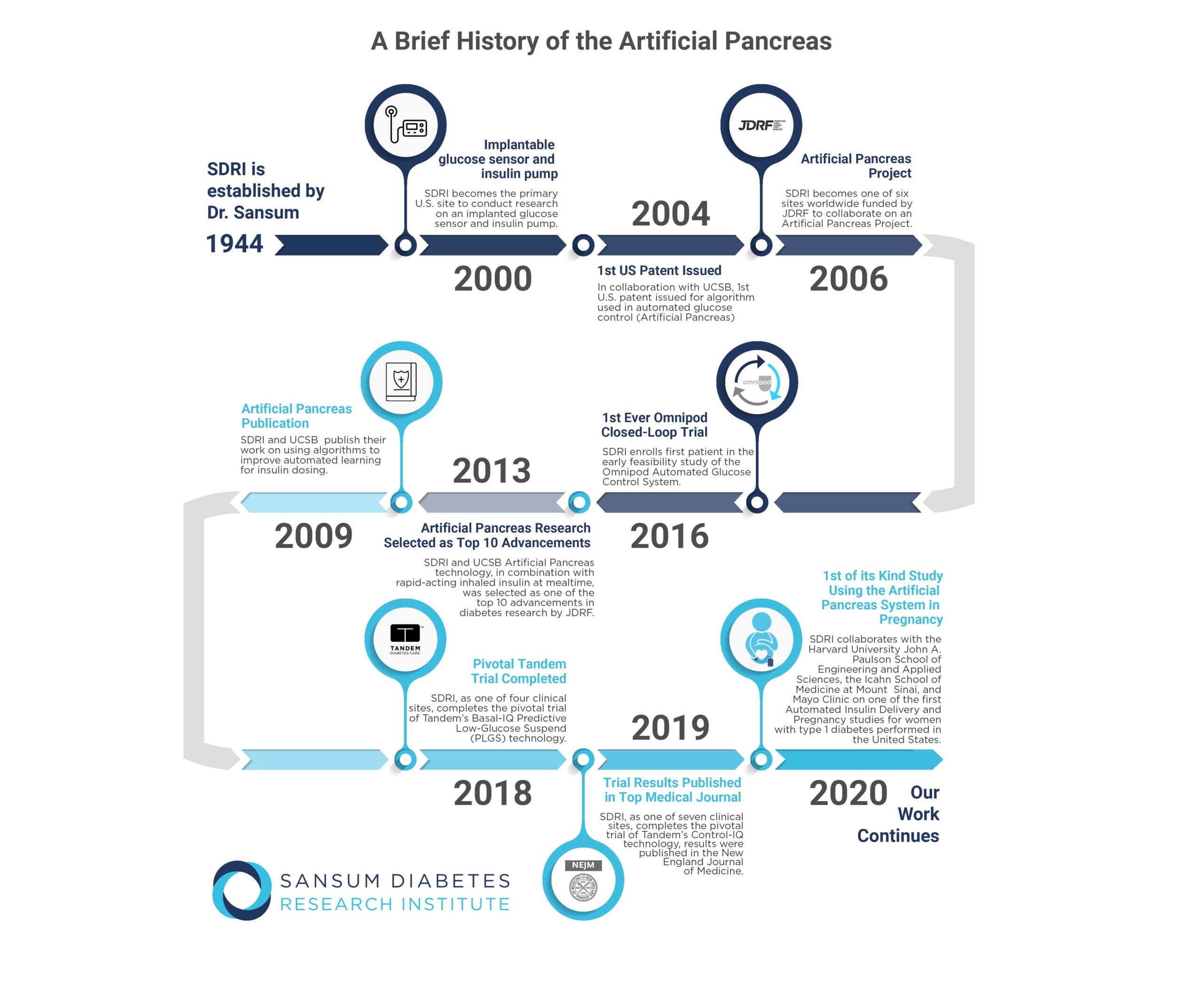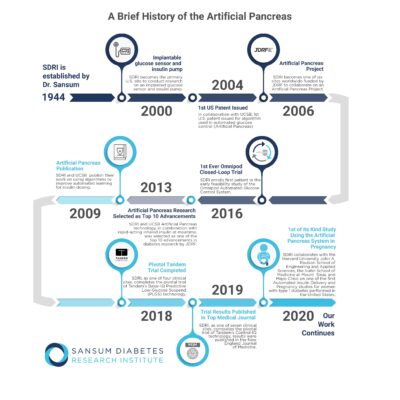 Blake's Story
Ashley Reed said she'll never forget the day her 2-year-old son, Blake, was diagnosed with type 1 diabetes.
"That day changed everything for his dad and I," recalled Ashley. "He was brave and strong throughout the diagnosis, but it took us a while to come to terms with it. We had to grieve the life we once imagined for Blake."
In the beginning, Ashley remembers leaving appointments with their endocrinologist feeling defeated. The first year after Blake's diagnosis was difficult and we needed support, she said. Soon after, Blake had the opportunity to see one of the endocrinologist's at SDRI and become involved in clinical research trials.
Ashley fondly remembers leaving Blake's appointment at SDRI, "I finally felt like I had the support to care for Blake. SDRI is so knowledgeable and their care for patients is incredible. To have access to diabetes research was something that truly changed our lives for the good.
In 2020, 7-year-old Blake was asked to participate in an Artificial Pancreas trial at SDRI. Both Ashley and Blake were very interested in trying out the new technology and were grateful to have access to diabetes research at SDRI.
"The clinicians at SDRI knew that overnights were very difficult for us, Blake would constantly have high and low blood sugars that would prevent us from sleeping at night. I would often wake up 4-5 times a night to check on Blake and treat his blood sugars," said Ashley.
The Artificial Pancreas trial that the Reeds participated in allowed their family the opportunity to sleep through the night and worry less about managing Blake's blood sugars. Ultimately Ashley said she's a better mom to Blake and her other children.
"Blake's future is so bright, and he is going to continue down this path of living a healthy, happy life, because of the work that happens at SDRI," Ashley gushed. "Because of SDRI we are able to live a life where he can do everything, and anything he wants to do. We don't have to worry about his diabetes holding him back."