RESPECTED WORLDWIDE for more than seven decades, SDRI is an institution that is dedicated to diabetes research. In 2020, SDRI had 28 articles published in highly respected medical journal, conducted 45 clinical research trials, and engaged 4,452 research participants in clinical research.
SDRI's research continues to make significant advances. Among the most notable:
Type 1 Diabetes
SDRI investigators conduct critical studies and are leaders in developing the Artificial Pancreas. The algorithms developed by SDRI and UCSB are used in commercial products establishing an automated delivery system by linking a continuous glucose monitor (CGM), a CGM tracks glucose levels at regular intervals and translates them into data to show glucose direction and rates of change, and an insulin pump to manage blood glucose automatically.
Type 2 Diabetes
SDRI is a leading center for developing novel therapeutics for type 2 diabetes and conducts clinical trials to test new treatment options. A groundbreaking study, Mil Familias, is evaluating the reasons for the increased risk and consequences of diabetes, as well as the factors responsible for poor blood sugar control in the Latino population. Farming For Life is another research program that provides locally grown vegetables at no cost to socioeconomically disadvantaged people with diabetes to determine the influence of healthy eating on metabolic function and health.
Diabetes in Pregnancy
Dr. Lois Jovanovic dramatically changed the current medical management of pregnant women with diabetes by demonstrating the therapeutic effects of diet manipulation and intensive insulin therapy on both mother and infant outcomes. This regimen eliminated the warning that women with diabetes should not become pregnant. Today women are having healthy babies, making the dream of parenthood a reality. Continuing Dr. Jovanovic's legacy, in 2020 SDRI helped more than 170 mothers navigate the difficult road of a pregnancy complicated by diabetes.
Today we appreciate the extraordinary complexity of type 1 and type 2 diabetes and recognize considerable differences in the metabolic abnormalities and clinical complications among patients with either disease.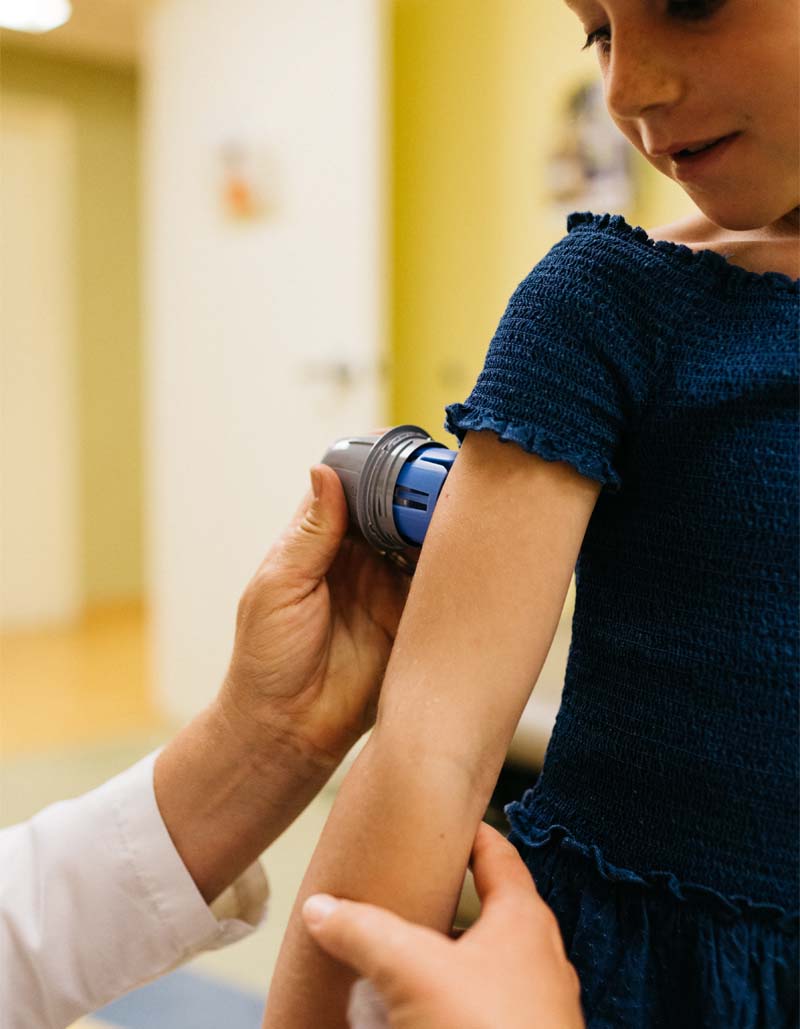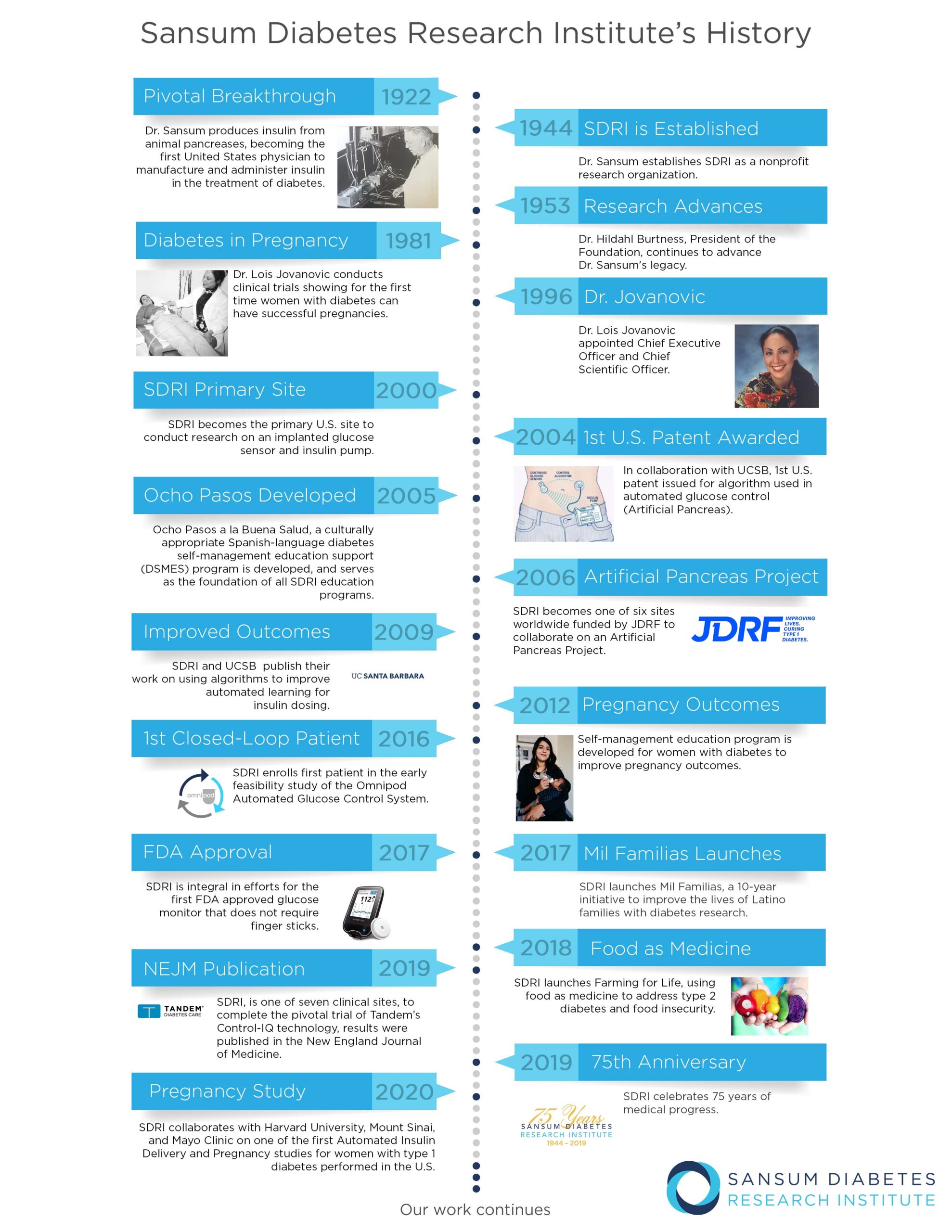 Our History
SDRI WAS ESTABLISHED IN 1944 by world-renowned medical pioneer, Dr. William Sansum, who was the first United States physician to successfully manufacture and administer life-saving insulin in the treatment of diabetes.
Dr. Sansum made history treating a terminally ill patient, Charles Cowan, with insulin, saving his life and countless others. Until the discovery of insulin, a diagnosis of diabetes was a death sentence. Dr. Sansum established Santa Barbara as America's center for advances in diabetes research and treatment and earned the nickname "Santa Barbara's Genius" for his groundbreaking work.
SDRI has continued to make significant contributions that have improved the health and lives of those impacted by diabetes. The late Dr. Lois Jovanovic, former Chief Scientific Officer and Chief Executive Officer at SDRI, pioneered research and treatment guidelines that completely changed how we treat diabetes in pregnancy worldwide.
Investigators at SDRI have also made seminal contributions to the development of the artificial pancreas (a wearable device that measures blood sugar and automatically delivers the precise amount of insulin needed to maintain glucose control 24 hours a day).
SDRI continues to make significant contributions that improve the health and lives of those impacted by diabetes.