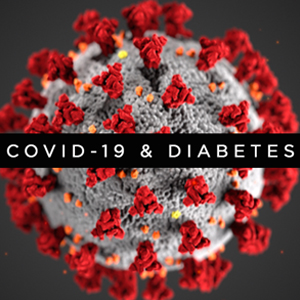 COVID-19 and Diabetes
Resources
As we all learn to adapt to the current reality, we are thinking about you. We hope that you continue to be safe and well. Whether you have diabetes, or love someone who does, this health crisis is especially concerning. As you know, diabetes is one of the underlying conditions that can contribute to more severe health concerns with COVID-19, and that's why we are committed to continuing our work in the community.
We have dedicated a page to provide up-to-the-minute information with new resources added daily by our research scientists.
Learn more about SDRI's five areas of focus during the COVID-19 pandemic.
We have started a Diabetes Emergency Response Fund to ensure that we continue to care for our community. Our goal is to raise $75,000 and donations will support efforts in five areas. Learn more today!
COVID-19 and Diabetes information in Spanish and English for the Latino community.
Learn more about how to cope with the COVID-19 pandemic and diabetes in our series of YouTube videos from experts in the field.
Researchers at Sansum Diabetes Research Institute would like to know how those living with type 1 diabetes have been impacted during the COVID-19 pandemic.