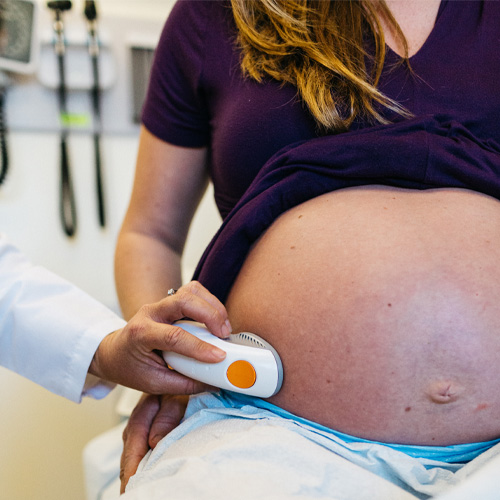 Diabetes in Pregnancy
Clinical trials
Gestational diabetes and pre-exisiting diabetes in pregnancy are associated with several severe maternal complications in pregnancy, including preeclampsia, preterm labor, need for induction of labor, cesarean delivery, and increased long-term risks of type 2 diabetes, metabolic syndrome, and cardiovascular disease. Intrauterine exposure to elevated glucose levels raises the risk for complications in offspring, including stillbirth, macrosomia, birth trauma, and long-term risk of metabolic disease.
Improving glucose control reduces the risk of these complications. Continued efforts to improve glucose control and navigate changes in glucose levels and insulin use throughout pregnancy are a priority for SDRI.
Now recruiting for the following clinical research trials:
Automated Insulin Delivery in Pregnant Patients with Type 1 Diabetes
This clinical trial is a safety and feasibility study to assess the performance of an artificial pancreas system using the Zone Model Predictive control and Health Monitoring System algorithms embedded into the iAPS platform for pregnant patients with type 1 diabetes.
Longitudinal Observation of Insulin Requirements and Sensor Use in Pregnancy (LOIS-P)
The overall goal of this study is to enroll pregnant women with type 1 diabetes and follow their glycemic outcomes prospectively throughout pregnancy and into the post-partum period.
Performance of the Dexcom Continuous Glucose Monitoring System in Pregnant Women With Diabetes Mellitus
Performance of the Dexcom Continuous Glucose Monitoring (CGM) System in Pregnant Women With Gestational Diabetes, Type 1 Diabetes, or Type 2 Diabetes.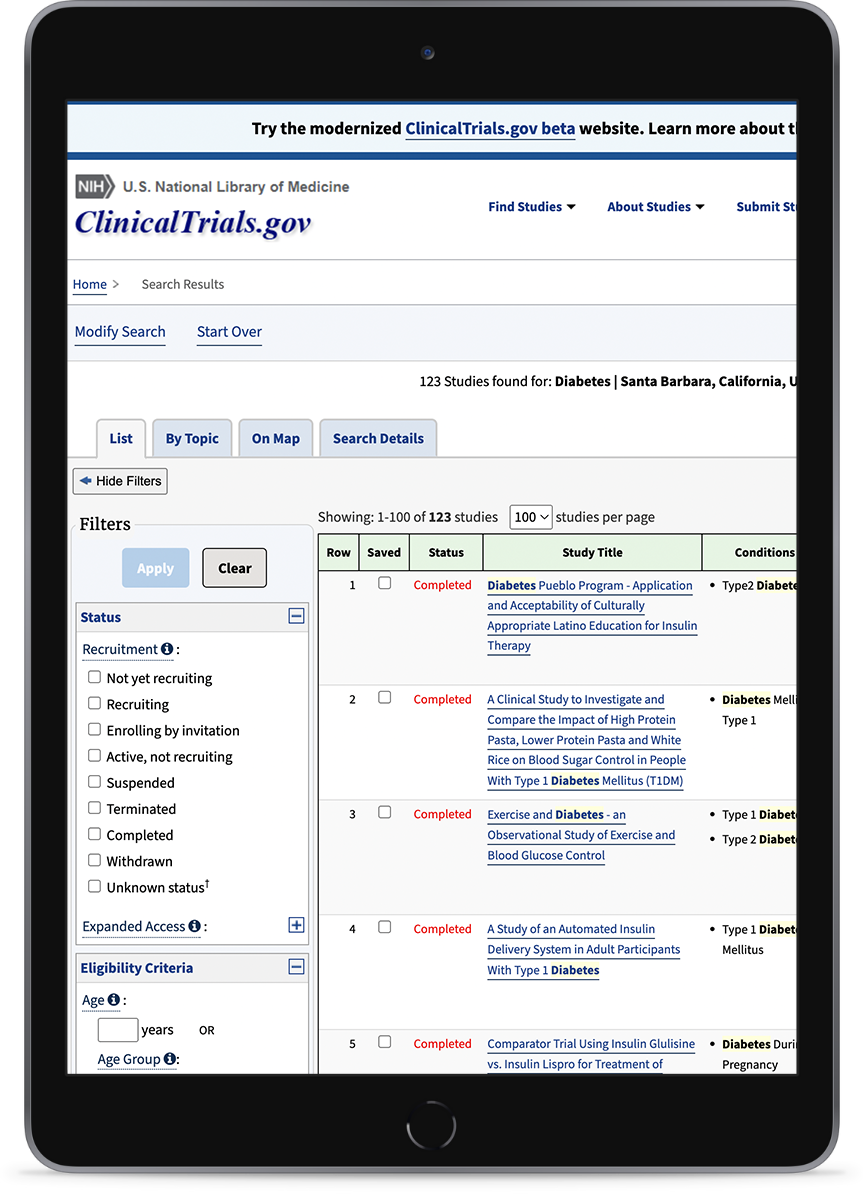 Clinical Research Resources
To stay up to date on our clinical research studies, please visit clinicaltrials.gov.
For more information about our current studies, email us today!