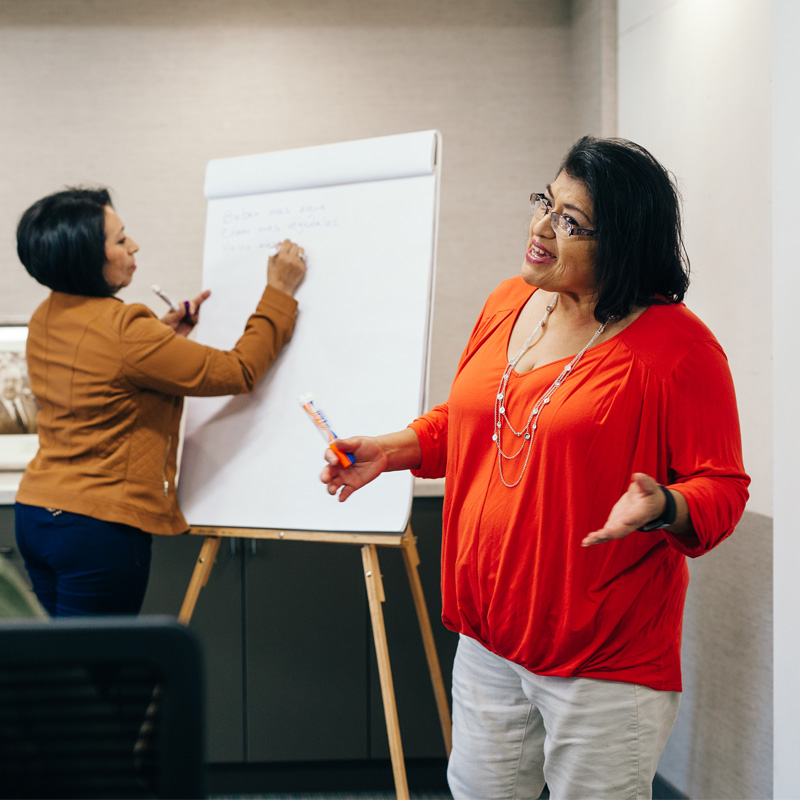 Groundbreaking studies in diabetes in socioeconomically disadvantaged, high-risk minorities are evaluating the reasons for the increased risk and consequences of diabetes, and the social determinants of health that lead to poor blood sugar control. SDRI is a leading center for developing novel therapeutics for type 2 diabetes and conducts clinical trials to test new treatment options.
SDRI is uniquely positioned to become a world leader in the new science of Precision Metabolism as it relates to all types of diabetes. This cutting-edge research will examine metabolic dysfunction at a cellular level. Precision metabolic research can reduce insulin dependence. Understanding the cellular mechanisms of metabolism can lead to specific individualized dietary recommendations that will benefit all types of diabetes and in doing so reduce the risk of complications more than is currently possible.
Adults have prediabetes in the U.S.
Of all diagnosed diabetes is type 2 diabetes
People don't know they have type 2 diabetes
People have diabetes in the U.S.
To learn more about our clinical research trials for type 2 diabetes, click below!