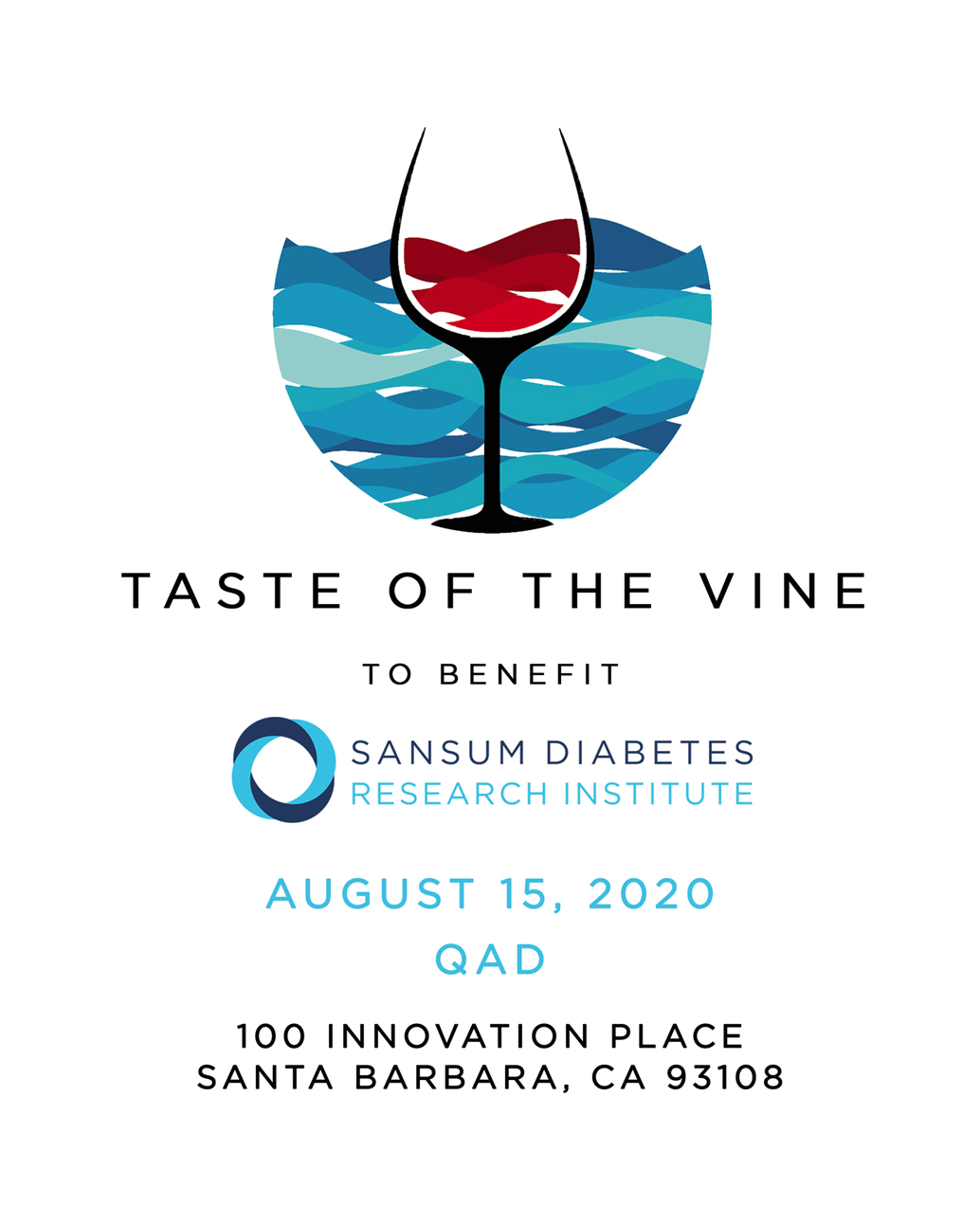 Back by popular demand – Taste of the Vine 2020!
Sansum Diabetes Research Institute (SDRI) is bringing back our annual Taste of the Vine event on August 15, 2020 at QAD in Summerland, CA. This event features fine wine, gourmet food, and hand-crafted beer from the Central Coast's best purveyors and new this year is a lovely sit-down meal. This will be our 13th year hosting the Taste of the Vine event, after taking a year off in 2019 for our milestone 75th Anniversary Gala.
SDRI has been on the cutting edge of diabetes research, education, and clinical care since our founding in 1944 by Dr. William Sansum, the first U.S. physician to manufacture and administer insulin in the treatment of diabetes.  SDRI's focus is to improve the health and quality of life for men, women, and children both locally and globally who are impacted by diabetes.
Today almost 34 million men, women and children are living with diabetes in the U.S. alone – with 1.7 million Americans being diagnosed annually with type 2 diabetes. Type 2 diabetes accounts for approximately 90% to 95% of all diagnosed cases of diabetes; type 1 diabetes accounts for approximately 5-10%. SDRI has made significant advances in research, education, care, in type 1 diabetes, type 2 diabetes, gestational diabetes, and prediabetes in
both pediatrics and pregnancy, since that first insulin was administered in 1922, almost 100 years ago.